Montrealers love to smoke. Statistique Canada reports that nearly a quarter of the island's population admit to being smokers, and within the downtown area alone, the number bounces to 36% (2013) – a far cry from Vancouver's 12% (2011) and Toronto's 19% (2009). However, our smoke cloud has steadily ballooned, while theirs has dipped. Montrealers don't care. They'd quit if they wanted to.
A respected client and avid smoker came to ABNORM with a concept for a new product they wanted to test on the local market. They were sick of always losing their lighter  the idea of an elastic band wrapped around the pack expanded into something more stylish. The fabric used is a writable / washable spandex that can be drawn or sketched on with non-permanent markers. Their idea is something cheap, practical, and reusable with multiple uses instead of one while also covering up the disgusting, dissuasive campaigns that are working so well to diminish the number of smokers nationwide. It's stretchable for the flip-top and push-up packs and holds the lighter snuggly.
ABNORMERS set about assembling a brand by designing a modern logo that carried on from the rectangular shape of a flick-lighter (the 'i' in 'Slip'). Next we put together a simple display box – which quite unintentionally resembles a casket and a headstone – illustrated with the features of the Slip. The logo is embroidered on a stout tag that makes for easy selection from the display box. We chose an array of bright, attracting 90s colours wrapping a simple instruction card – ABNORM believes in minimal, responsible packaging to decrease the product's environmental imprint.
Our client loved the final result and began distributing the Slip in depanneurs and head shops through Montreal. Viva Fumer!*
– ABNORM out.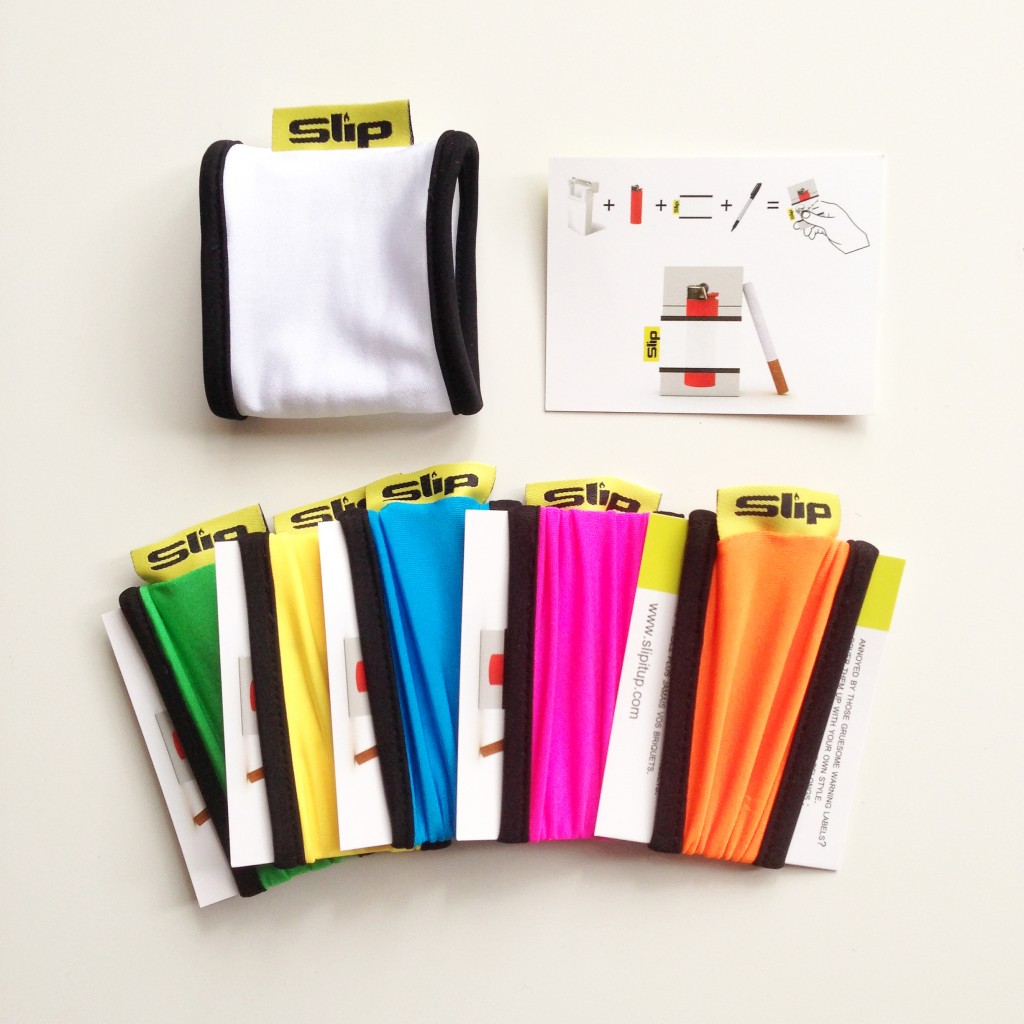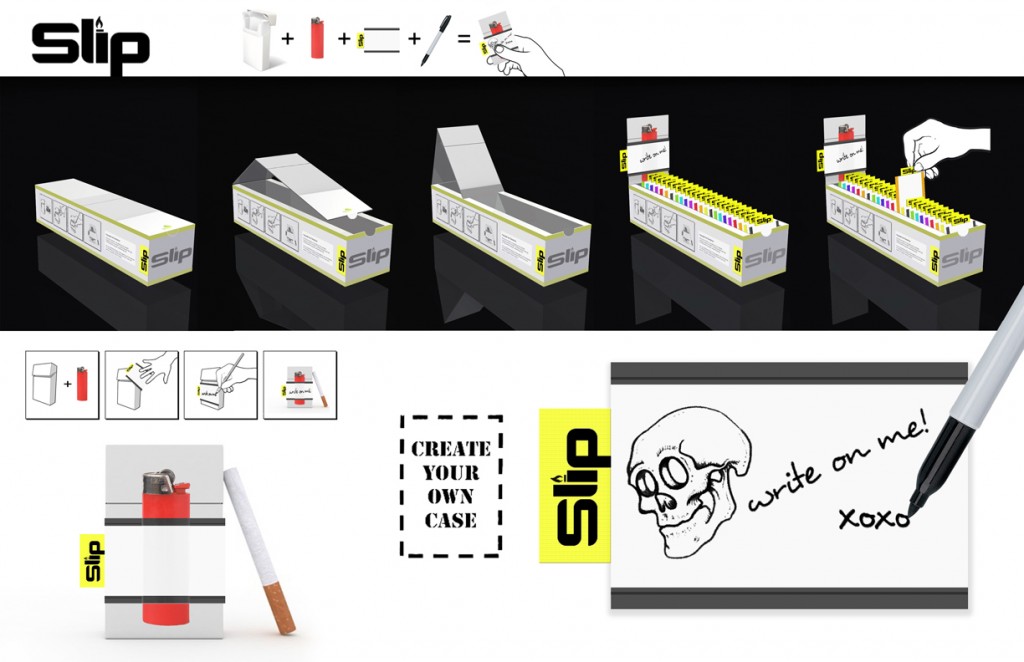 *ABNORM studio inc. is neither comprised of smokers nor are we proponents of tobacco use.